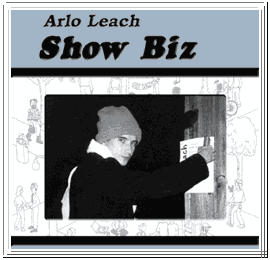 (Click for next image)
Order Show Biz!
Send $14 per disc (postpaid) to:

Arlo Leach
P.O. Box 543957
Chicago, IL 60654

Or order online with your credit card!



Click the song titles to hear a 30-second clip in RealAudio format.


If you have the Show Biz CD, put it in your CD-ROM drive, then click these links to watch the videos. (Requires the Quicktime plug-in.)


Many thanks to all the people who made Show Biz possible.